Business Listings Report
Want to find more customers?
Start by helping them find you.
For Today's Small Business, Being Seen is Everything.
The key to a successful business is, of course, customers. Whether you run a restaurant, a medical office, or a software company, you need to make your presence known in as many places as possible.
In today's local-searching, GPS-driven, mobile-first world, that means making it easy to be found online, on maps, and in search results.
Identify Incorrect and Missing Business Listings
In order for your business to show up in search results, local searches, maps and business directories, your information has to be correct, consistent, and up to date. 

Our free Business Listings Report will help you identify issues and provide you with a way to correct them.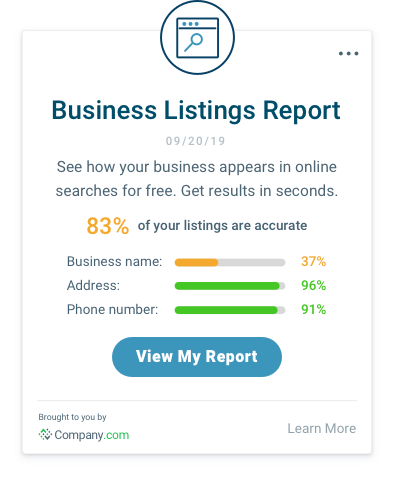 We'll tell you how — and where — to get listed.
There are thousands of business directories out there. While that might seem like a great opportunity, it can also take hours upon hours (and thousands of dollars) to get listed in all of them. We can help get your listings into the hands that matter.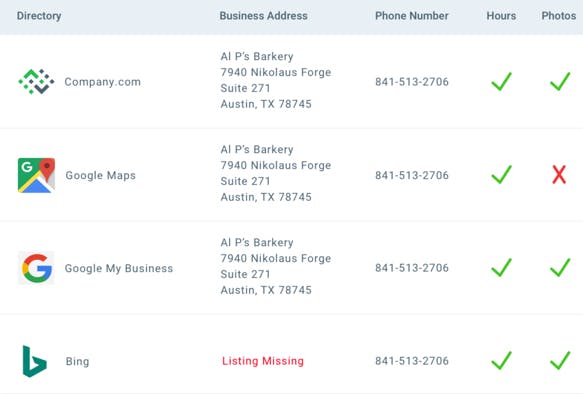 Is Your Business Suffering Due to Customers' Inability to Find You Online?
Find out Now!