Tend To Your Business And Watch It Flourish
Take care of your business from your personalized business dashboard. From one single place, manage your business's online presence with tools such as Business Listings Manager, Website, Email, Conferencing, and more.
What Is Grandio?
Founded in 2008, Grandio is a technology platform that provides the business owner with key tools to run all the necessary tasks of running a small business from one central location- the personalized business dashboard. The word "grandio" means "to grow" in latin, which is what our goal is for you and your business.
How It Works
Whats Available In Your Dashboard
Online presence tools including Business Listings Manager and Reputation Monitoring
Business Website and Email
Tax Advice
Conferencing
Add products you currently use to your dashboard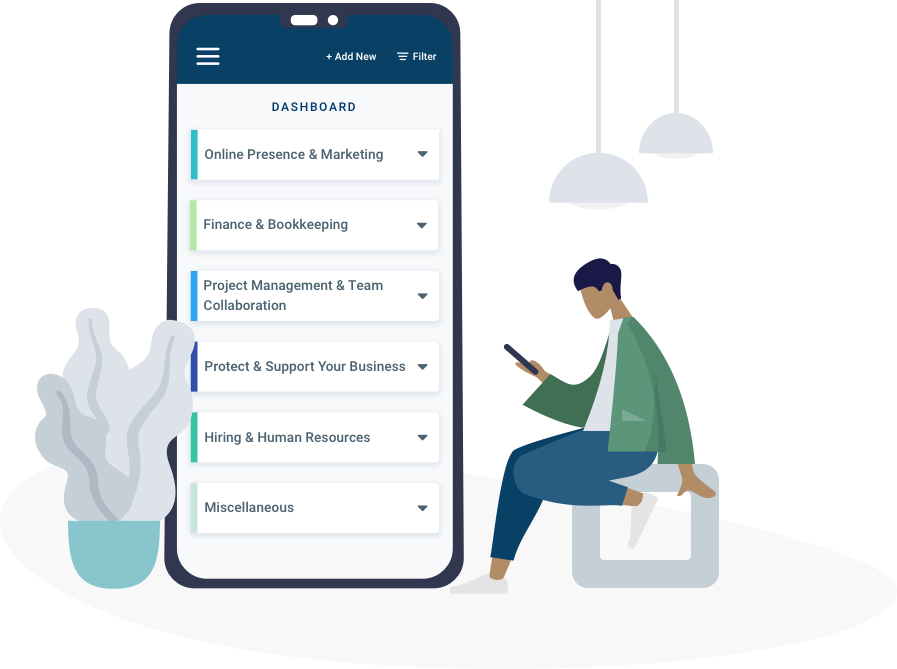 What To Expect
A free personalized business dashboard with the option to upgrade for additional products
View live data about your business
Manage the back office tasks from one place
Easy-to-use services and tools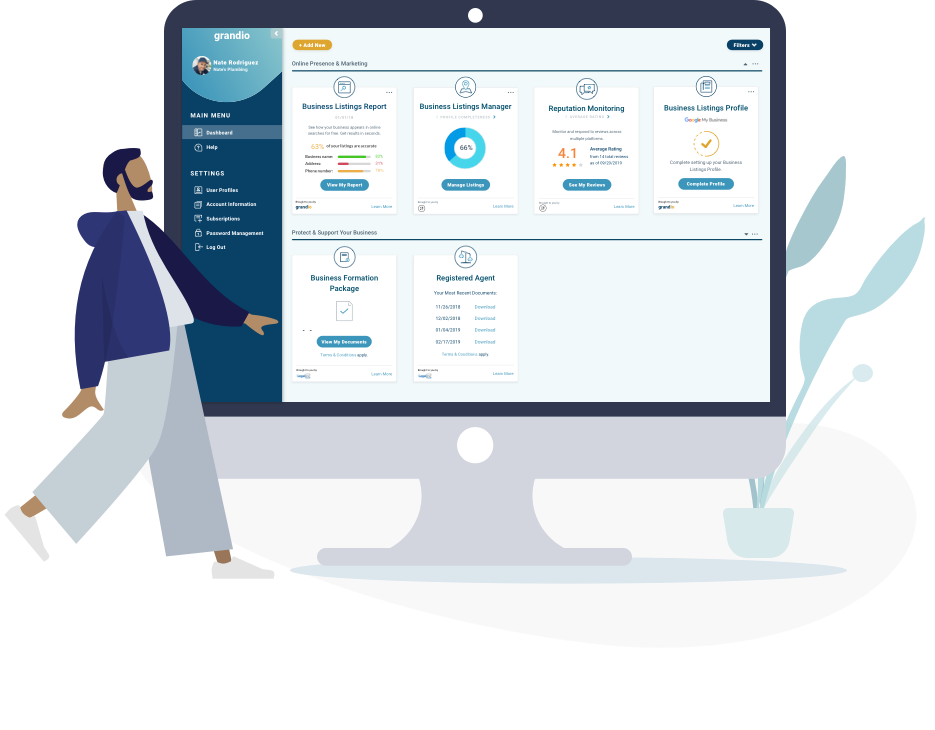 Choose What You Pay For
With your free account, you also get a selection of free products to use
Pick the additional products you want to pay to activate and use
Simply hide the products you don't use from your dashboard so you only see what you need
Pay for each product in one bill so theres no hassle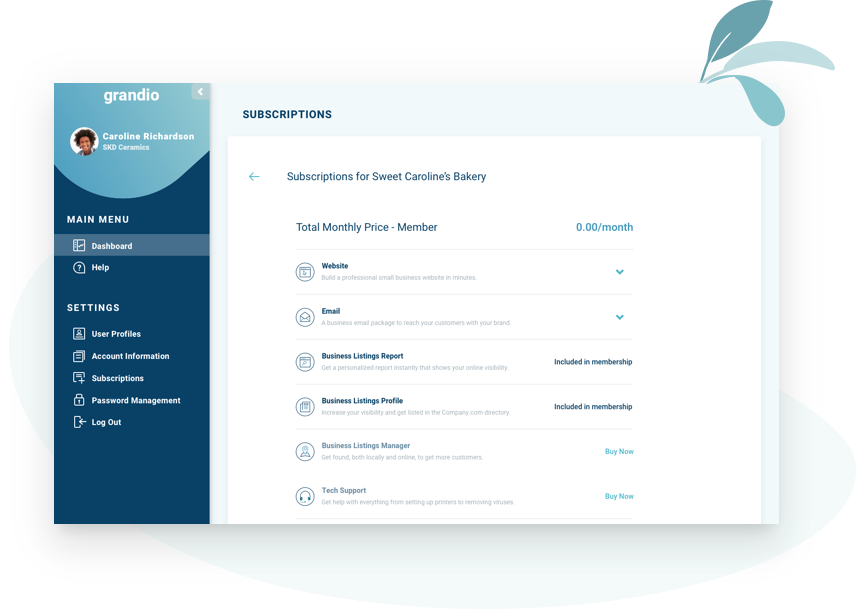 Discover New Tools
See What Matters To You
Customize For Your Needs
Solutions Made For You
Grandio works with best in class brands to provide the best services for you and your business. Whether you're just getting started or looking to grow your business, we have hand picked solutions for you to simplify your back office.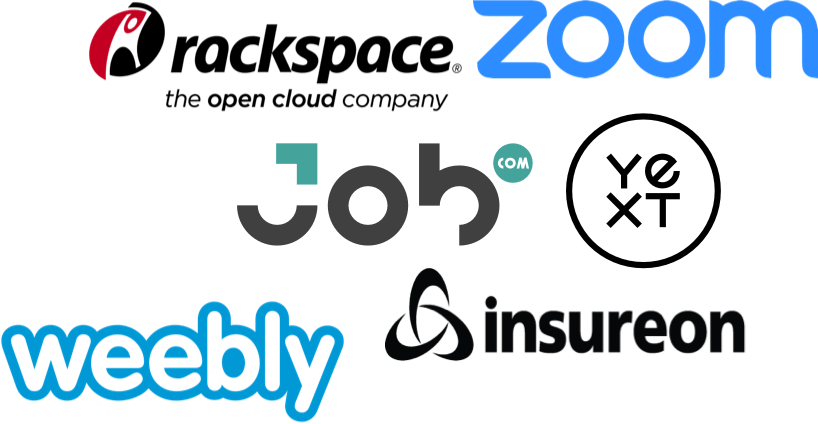 Manage Your Business From Anywhere, Anytime
Take care of your business on your personalized business dashboard from anywhere. Handle tasks and look at data from your mobile device.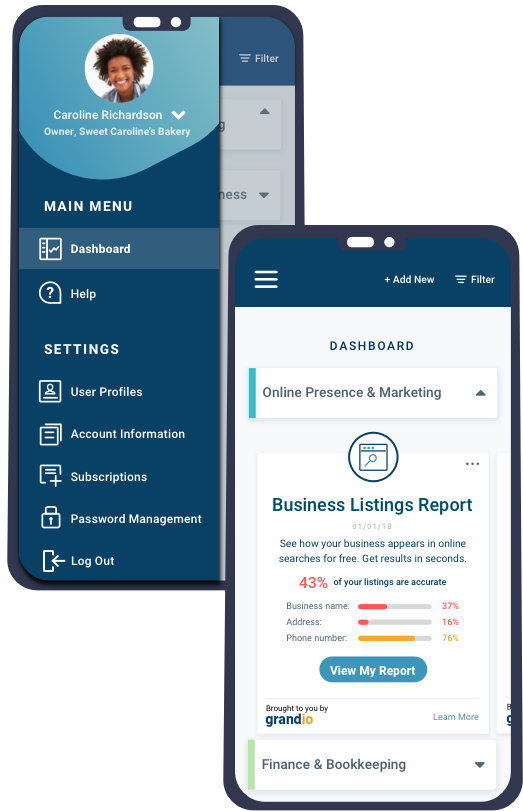 Add Users To Your Account
Invite collaborators and employees to their own dashboard in which you can choose what products and tools they have access to.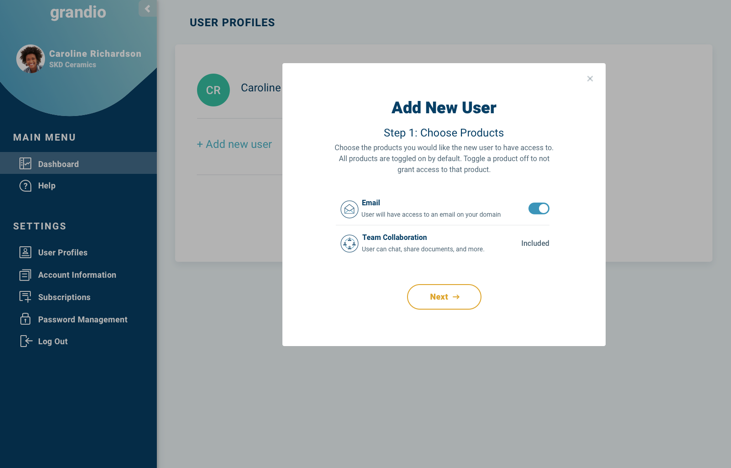 Ready to Streamline Your Business?
We'll have your personalized business dashboard up and running in minutes.