Business Funding
Get Business Funding — FAST!
Whether you're looking to start a new business or expand an existing one, 
let us help find the right funding solution for your needs.
Access the marketplace of business funding solutions.
We have assembled a broad spectrum of financial products to give small businesses like yours access to a wide range of business funding options. ‍

This marketplace matches your business needs with the best solutions from a wide range of funding programs and lets you select the one that best fits your unique situation. We invite all credit and business types to apply. Whether you have good credit or challenged credit, an established business or a start-up, we have a solution for you.
Choose from a Variety of Business Financing Products:
Business Financing
Terms available from 6 months up to 10 years. Secure as little or as much funding as you need to start, expand, or upgrade your business. Click Get Started and complete the simple application
Equipment Financing
Terms available up to 72 months. We can help you get the equipment you need to keep your business growing! Fast approval process, click Get Started and complete the simple application.
Invoice and Receivable Financing
Gain quick access to funding for purchase orders, invoices and receivables. Get funded in as little as 24 hours with minimal documentation required. Click Get Started and complete the simple application.
Line of Credit
Get revolving access to funds and only pay for what you withdraw. Our straightforward process with no hidden costs makes revolving credit easy! Click Get Started and complete the simple application.
Not Sure? Let Us Help!
Complete the form below and our experts will help you identify and secure the perfect financing option for your business, 
based on your unique needs and situation.
Here's How it Works
Get Started
Select your desired funding amount below. Then, with just a few clicks, you'll create an account and complete a simple, one-page application.
Select Your Offer
Review your approval amounts, term and repayment options. Select the perfect funding option for your needs.
Upload Your Docs
After eSigning an agreement you will be able to upload and import your documents that are required for funding.
Get Funded
In as little as 24 hours you can have funds deposited right into your bank account, available for virtually any business use.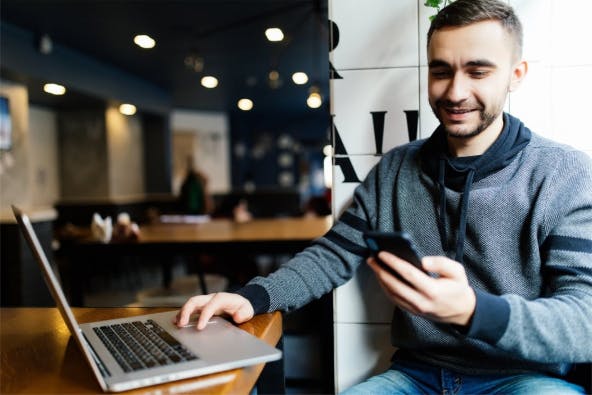 Get Pre-Approved for up to $999,000
All fields are required